Developing activities and partnership in the U.S
We gathered a list of services & tools to help you to expand in Silicon Valley.

Kickstart your business in the U.S

with French Friendly Acceleration Programs

In partnership with Bpifrance, Business France runs twice a year Impact USA, a 10-week acceleration program to help the best French startups successfully launch in the US. Impact USA is based both in San Francisco and New York and has been named by CB Insights "Most active accelerator for French Startups" in 2017.
82% of graduated companies are now established in the US with a local team
over $120M of VC funding have been secured since program was launched in 2014
200+ US sales contracts have been sourced by Impact USA
+50% workforce in graduated companies post Impact.
The Refiners is a 3-month acceleration program open to both early and venture-backed technology startups with a vision for making a global impact on the technology space. They provides participating companies with investment capital, access to co-working space and mentor support and guidance from top Silicon Valley executives, entrepreneurs, investors and other notable business leaders from the technology community.

Accelerate your business development

thanks to our partners services
Business France, the French international business development agency, accelerates the growth of French companies in North America, through personalized services allowing entrepreneurs to efficiently adjust and thrive in one of the most challenging markets in the world.
Services provided :

Organization of BtoB meetings with potential partners ;

Lead generation ;

Strategic introductions ;

Coaching and mentoring ;

Business France's New Technologies business development experts, a 16-person team established on both coasts of the USA, assisted over 100 companies in their North American development in 2014 and secured more than 1000 meetings with 200 US companies.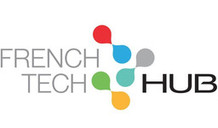 The US French Tech Hub support each client company with an agile team that delivers customized services to streamline U.S. market entry, rapid expansion and operational success. Project teams are comprised of highly qualified French Tech Hub staff complemented by industry and subject matter experts.

Services provided :
Operations (Domiciliation, Working Desk, Subsidiary creation, VISA, Accounting, Taxation, Payroll, Customer Support)
Marketing & Sales (Defining and implementing your marketing strategy and communication plan, Refining and adapting your product's user interface to fit the American target users & buyer)

US Funding Access (Pitch preparation, Introductions to potential investors, Roadshow of interested investors)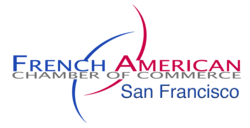 The French-American Chamber of Commerce of San Francisco (FACCSF) is a non-profit, non-governmental and member-driven organization.
Services provided :

Find Expansion Financing
Raise funds | Financing | Guarantee
Bpifrance offers a range of financing products (debt) as needed (increase your cash flow, grow your business and finance your growth, guarantee your bank loans, innovate) :
soft loans (repayable advance, zero yield loan),
investment loan to support your fundraising (1 euro loan for 2 euros raised),
loan for Innovation (if your company has more than 3 years).
We regularly organize events in SF with VCs.

Check out our calendar to attend the next one.
Check out the list of French Tech VCs based in Silicon Valley.

Want to pitch at our next event in SF ? Follow us and stay tuned !
Hire Talented People / Find a Job

Job Boards | V.I.E
The VIE enables businesses to give 18- to 28-year-old candidates a temporary assignment of between six and 24 months in a foreign country. The assignment can be renewed once, but may not exceed two years in total. The scheme is open to candidates of all qualification levels not only from France, but also from any other country in the European Economic Area.
Benefits for businesses :

No administrative formalities to complete for personnel sent to work abroad ;
Financial incentives ;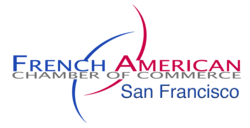 FACCSF Job board

You are an employer ? You are a candidate ? Take a look at our
recruitment center
(members only)
Want to share a tip?
You want to share some tips with the community or you are being part of the ecosystem? Share it with us!